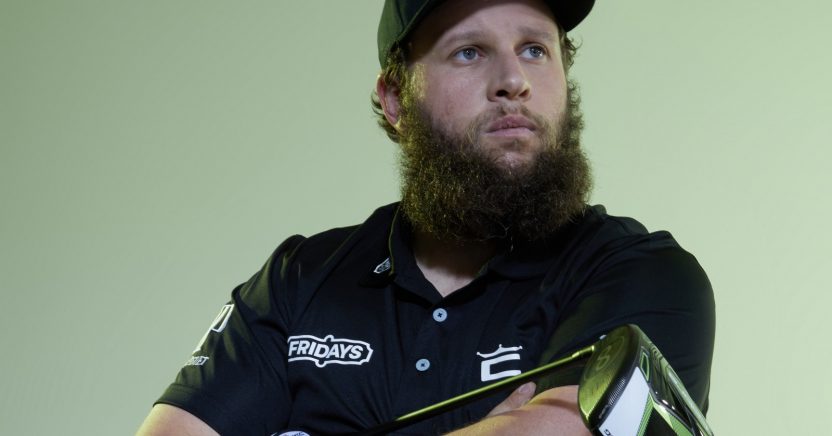 Cobra Golf has signed European Tour star Andrew Johnston to a multi-year club, footwear and apparel contract.
Johnston, widely known as 'Beef', will play a full bag of Cobra clubs, including the new Cobra Radspeed driver and metalwoods line up for 2021.
On signing with Cobra Golf, Johnson commented: 'I'm really excited to become a part of the Cobra Golf team. I've loved being part of the Puma family and the new 360 partnership is going to be awesome. The new equipment is amazing, and I can't wait to use the new Radspeed. I also get such a good, close team feeling here too which I love."
Ben Hughes, General Manager at Puma UK&I, said: "We're delighted to have the opportunity to expand our relationship with Andrew, He is a man who needs no introduction, and his personality and charisma perfectly embodies our mantra of game enjoyment. We're excited to watch him continue his progression whilst showcasing our Cobra clubs, and Puma apparel and footwear on the European Tour in 2021 and beyond."
Andrew Johnston's Cobra clubs
Driver: COBRA RADSPEED Driver |10.5° black/yellow| MRC Tensei AV Orange 70x Shaft
Fairways: COBRA RADPSEED Big Tour 3 wood | MRC Tensei AV Orange 70x Shaft, COBRA RADSPEED Tour 5 wood| MRC Tensei AV Orange 80x Shaft
Irons: KING Forged Tec 2i (18 degree)| GDI IZ 105 X shaft
Irons: KING Forged Tec 3i (21 degree)| Dynamic Gold Tour Issue X100 shaft
Irons: COBRA KING Forged PRO | 5-P | Dynamic Gold Tour Issue X100 shaftFor more details on the latest Cobra clubs, visit, www.cobragolf.co.uk.