With the NBA, MLB, NHL and other major sports leagues and sporting events suspended or canceled because of the coronavirus, professional athletes are spending their free time working out, playing video games, learning how to play instruments and more. Have a look at what some of your favorite players from your favorite teams are up to on social media.
The Charlotte Hornets might not be able to play games right now, but there is still teamwork going on inside of the organization.
Caleb and Cody Martin are teaching kids the importance of the Turn In Drill and how it will help their games on the court.
On the other hand, Chicago Bulls forward Thaddeus Young has picked up board games to combat his boredom.
LIFE is the game of choice in the Young household.
With The Last Dance set to air Sunday on ESPN, Portland Trail Blazers guard C.J. McCollum has the GOAT on his mind.
A.I. would be one of the few who could score.
One day after the WNBA Draft, players are teaming up with their franchises to deliver messages to their fans.
Atlanta Dream draftee Chennedy Carter can't wait to get on the court and show the city of Atlanta what made her the right pick for the franchise.
In the MLB, Colorado Rockies outfielder David Dahl has developed a love for video games.
Dahl is playing MLB: The Show on PlayStation, and of course, he's using the Rockies to bash home runs.
Meanwhile, Baltimore Orioles outfielder Dwight Smith Jr. is giving fans an inside look at a day in his life through the Orioles Instagram account.
The New York Mets have also taken to social media. They are helping give out pointers and tips on the game of baseball through social media.
Mets coach Gary DiSacrina and shortstop Ahmed Rosario are teaming up to give these online lessons.
Over in the MLS, there seems to be a new version of Cribs happening.
The San Jose Earthquakes went into the home of their goalkeeper Matt Bersano to get a look at the digs of a professional athlete.
We love the brick wall.
Hammarby IF goalkeeper Daniel Ousted came home bearing gifts this morning.
Ousted surprised his sons for their birthdays and it's safe to say they were appreciative.
Classic dad move.
Enjoy your Saturdays!
---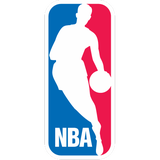 Get more from National Basketball Association Add to your favorites to get information about games, news and more.
---
---